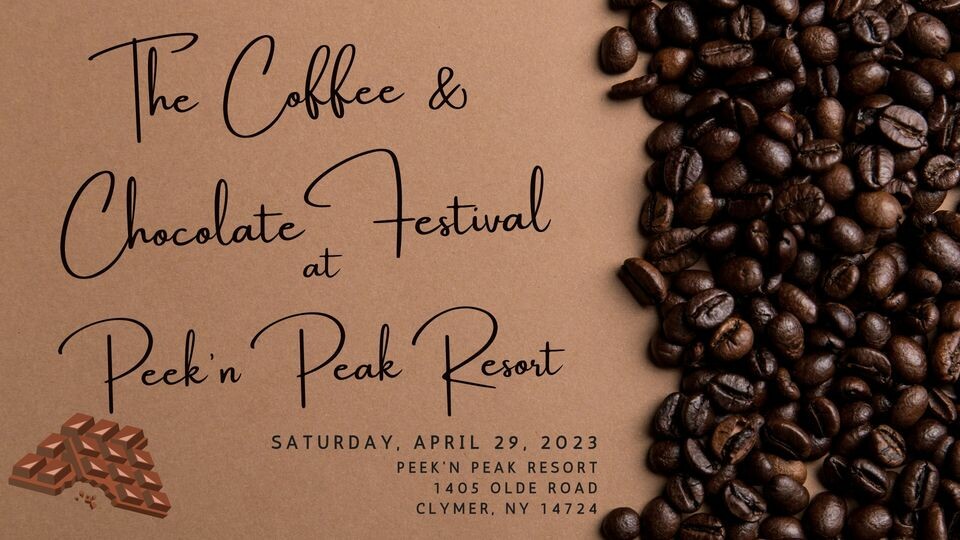 Apr 29, 2023 11:00 AM

–

Apr 29, 2023 06:00 PM

Central time
Essentially Well Oiled will be a vendor at the Coffee + Chocolate festival at Peek n' Peak Resort.
We would love for you to come visit us!
Attend the Coffee & Chocolate Festival at Peek'n Peak Resort and indulge in coffee, chocolate and more while supporting The Kids of Love Foundation!
The Coffee & Chocolate Festival at Peek'n Peak Resort is a celebration of all things coffee and chocolate related… and then some! Festival attendees will sample a variety of coffee roasts and styles, along with a multitude of decadent chocolate-themed sweets from local and surrounding area businesses. What better way to treat yourself and spend a Spring day?
Join local coffee shops, gourmet roasters, artisan chocolatiers, bakeries, wineries and more. Explore additional exhibitors and their products and purchase items to take home. There are limited tickets available to ensure all attendees have the opportunity to sample items from exhibitors.
For more details and ticket pricing/purchasing please click the learn more button below.
We hope to see you there!